Design Promotion participated in organizing WIDC & IDWE, by bringing the guests and designs to the World Industrial Design Conference 2019 and International Design World Expo 2019, on Oct 17-20, in Yantai China.
Design promotion organized an exhibition at IDWE, showing the designs and products from Sophisti, Ambianti, Design2gether, Femooi, Eindhoven International HealthLab/Bobo tech, and TU Eindhoven.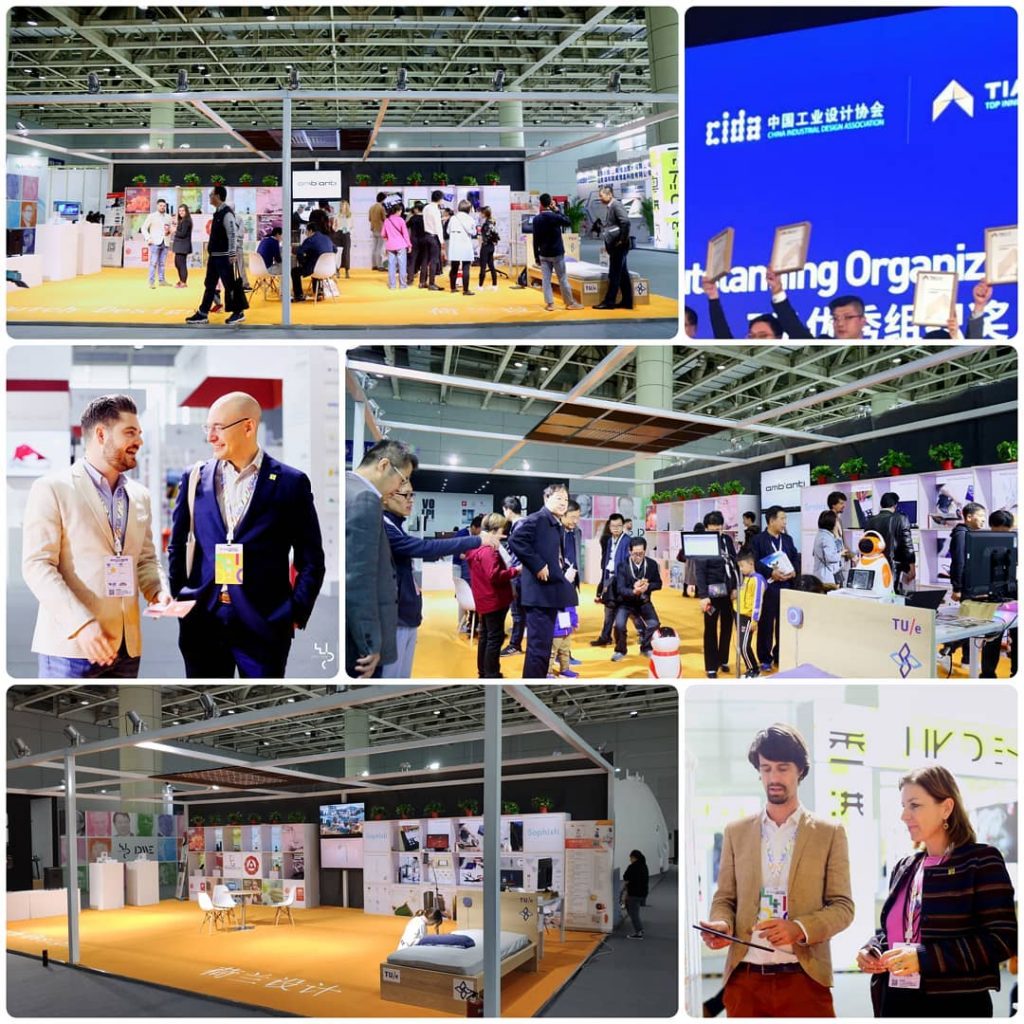 The exhibition was very popular during the conference and the expo. It attracted attention not only from the visitors but also from the media.
About WIDC 2019: WIDC2019 invited representatives of design organizations, institutions, enterprises, universities and other representatives from more than 30 countries and regions around the world to participate in the Conference. At the same time, the International Design Industry Federation and Industry Investment Fund of Industrial Design had been established, and there had been a series of activities, including WIDC Design Development Round Table Meeting, 100 Empowering Matchmakings of Design and Manufacturing, 80+ International Design Industry Development Summit Forums, New Product Release Conference, Night of International Designer and Visiting Advanced Manufacturing in Shandong Province, to create new driving force and new supply, lead new consumption, build an ecological chain of global design industry and create a blueprint of worldwide influence for design industry .
About IDWE 2019: Industrial Design World Expo (IDWE) gathered nearly 500 innovative enterprises from over 30 countries and regions around the world to display their advanced technology and products, which fully integrated innovation factors including technology, design, manufacturing, talent, capital, and platform. With the whole exhibition area of 30,000 ㎡, the Expo attracted more than 80,000 professional visitors from global innovation field, showing the entire industry chain, value chain, innovation chain and supply chain of industrial design, to build the first industrial design ecological chain platform of the supply and demand covering design industry and innovation factors.