Are you our next award winner?
Leave your information so we can give you a heads-up when entries open up in 2023 and send you our unique and exclusive invitation code.
Introduction
The Design Intelligence Award is the first academic award in Industrial Design established by the China Academy of Art.
The award calls for international designers and design companies to enter their works and projects. The DIA is free to participate, with participants contending for a reward from the $750k prize pool.
The Design Intelligence Award collaborates exclusively with the Design Promotion in Europe and China Foundation in the Netherlands. Use our invitation code to receive direct support from us, have a contact person locally, and give you the chance to be invited to future events we organize. Fill in your contact details at the top of this page to receive this code for the entry round of 2023.
Discover more
Want to know about Design Intelligence Award, the rules, and award program please refer to the website.
---
Dutch Design Week 2022 – activities
Design Promotion in Europe and China invites you to join our MeetUp event on 27.10.22 at the Pennings Foundation. This is a free event for all design enthusiasts. Drinks and food will be provided and are free of charge.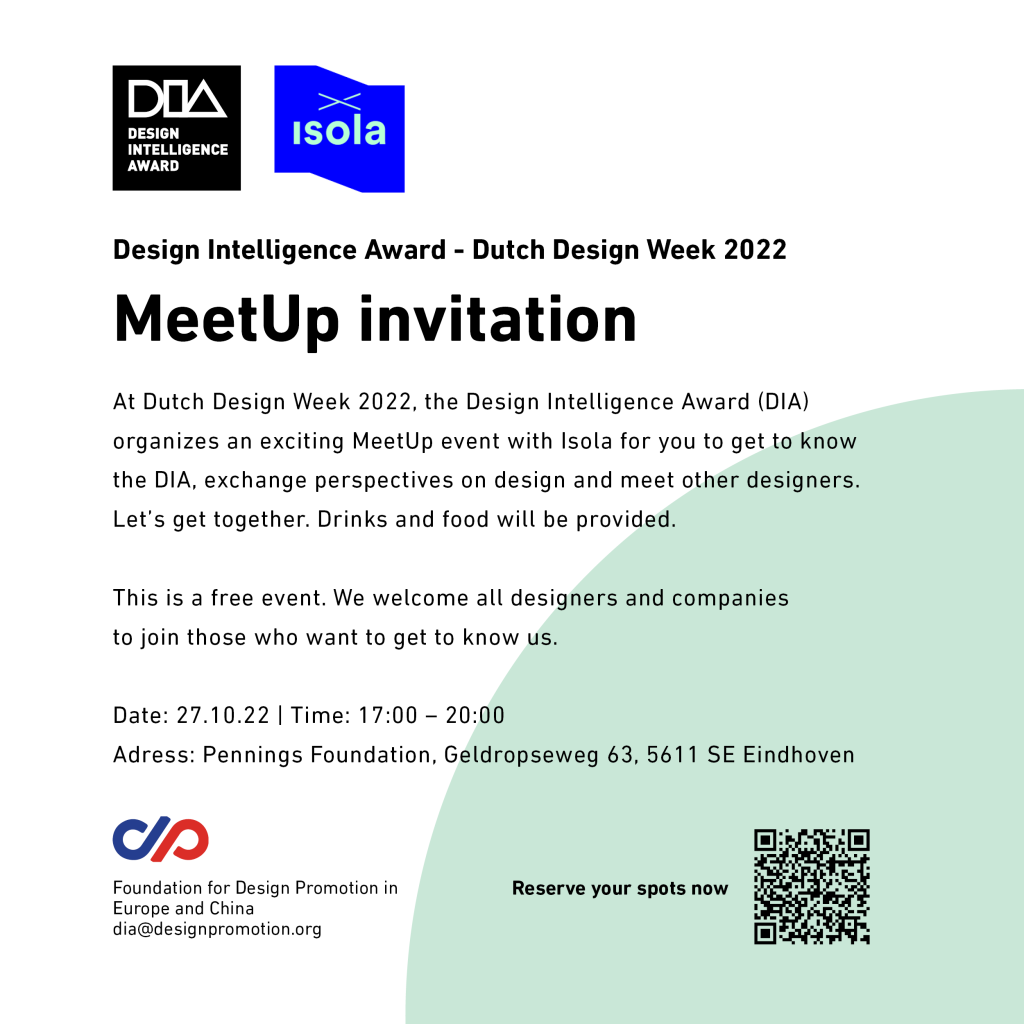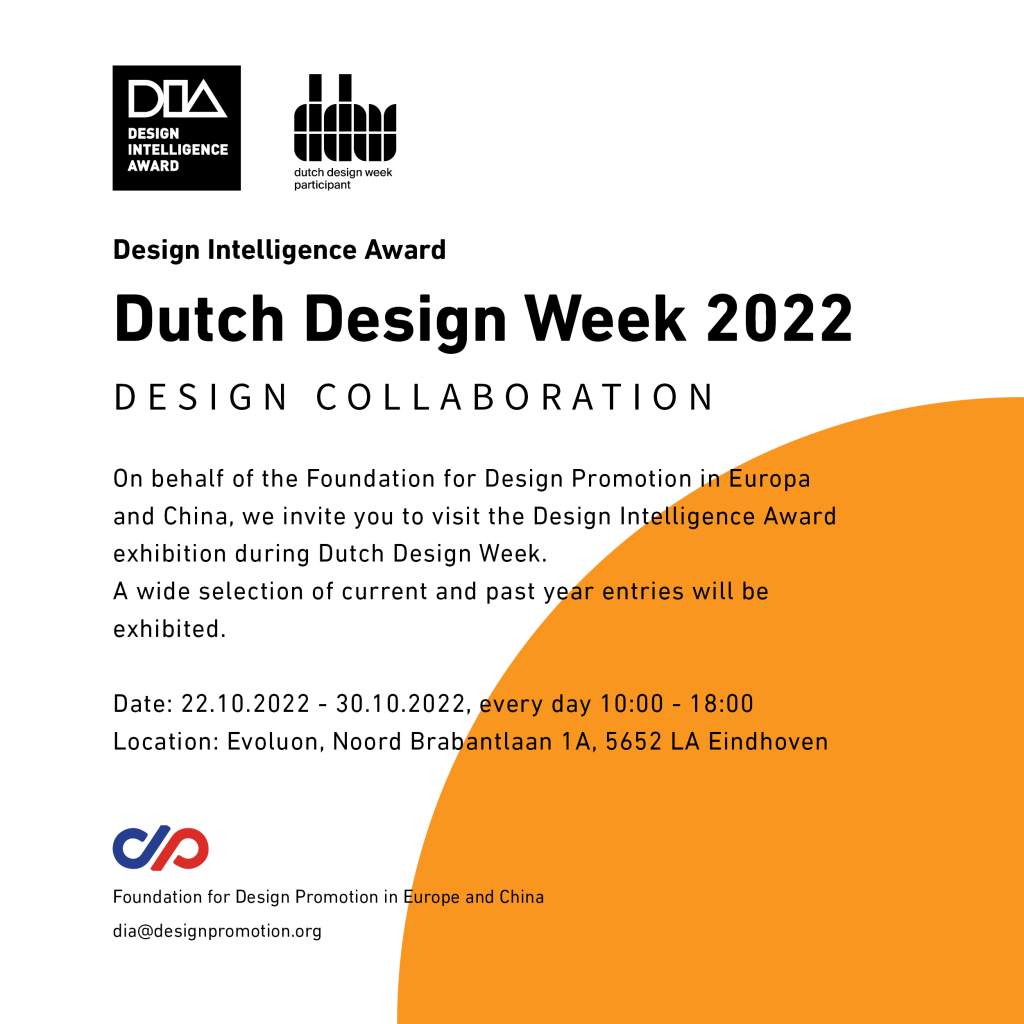 ---
Get inspired
Past activities and entries collected by Foundation Design Promotion in Europe and China on behalf of DIA.
Award activity: Dutch Design Week 2021
Last year, as part of the promotion the Design Intelligence Award participated at the DDW 2021 in Eindhoven. 5 Dutch and 5 international entries were given a platform to present their entry, and over 30.000 visitors were inspired.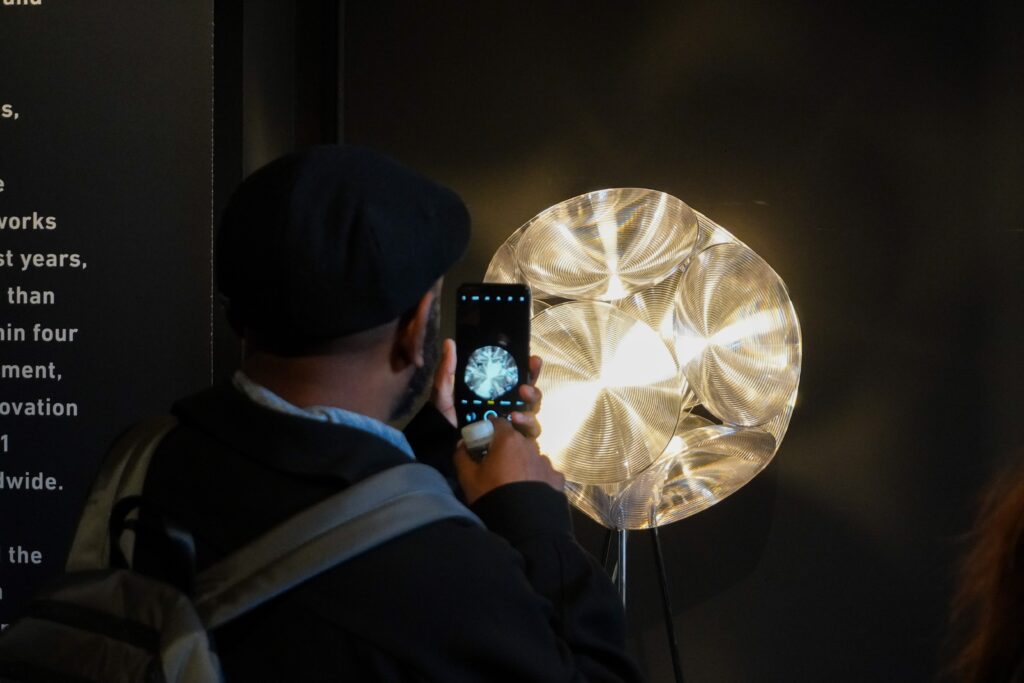 Design Intelligence Award 2021 – Dutch honorable mentions
Last year, 12 entries from the Netherlands were awarded in the Design Intelligence Award ceremony.